I have to honest with you I don't know much about Magritte. But fear not because Taschen company have several . They normally have a good selection of paperback Taschen books in Waterstones art section that aren't as mindblowingly expensive as the sort of books I tend to buy
I found loads to choose from after I searched Magritte on Amazon, Taschen included. However if its surrealist artists in a similiar vein to Dali your looking for then I can give you a few suggestions. First of all heres some of most influential artists (you've probably heard of them).
HANS BELLMER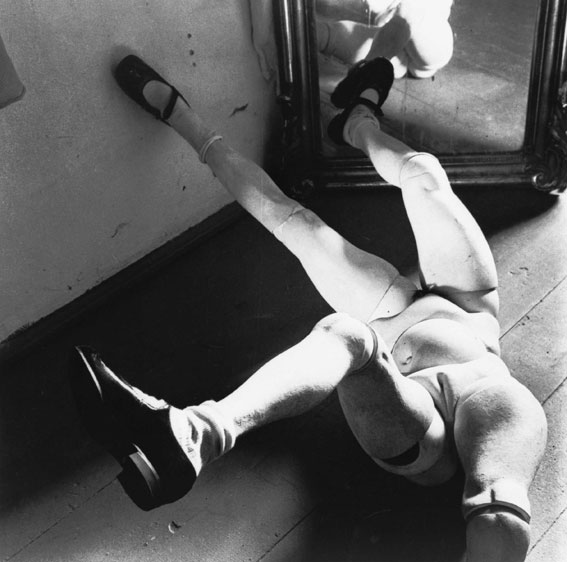 (name N/A [honestly i'm not sure!])
The Doll
~
GIORGIO DE CHIRICO
Song of Love
The Disquieting Muses
~
PAUL DELVAUX
La nascita del giorno
The village of the mermaids
~
MAX ERNST
L'Ange du foyer ou Le Triomphe du surréalisme
Celebes
~
MERET OPPENHEIM
Fur breakfast
Ma Gouvernante
~
You can find all of these artists plus more in a very handy book about Surrealism I own. Specifically this one (
http://www.amazon.co.uk/Surrealism-Tasc ... 821&sr=8-3
) its detailed enough for those who want to reference the Surrealist movement but acessible enough tho those who are new to the genre. The introduction covers all the big events perpetrated by the artists within the movement as well as a timeline to keep you informed of the political background the style grew up with. After the introduction you get a large selection of monologues describing the ideas and context behind individual pieces. The best thing about this series of books is the extensive amount of quotes you'll find inside.
The story behind surrealism is a much more engaging to 'non-arty' reader because despite the intentionally difficult and provocative nature of the genre, the biographies of the men and women involved bring up excellent points about freedom of speech, western ideals and the boundries of acceptance. The afforementioned book details how Duchamp was effectively kicked out of art for exhibiting his 'readymades', worse still is the prejudice that surrealists and practitioners of
art brut
suffered at the hands of the fascist forces during the 21st century. I just found this product on amazon as well (
http://www.amazon.co.uk/Dadaism-Taschen ... pd_sim_b_1
) in the same book series about Dadaism. I don't own it but I i've never been disappointed by the others in its collection.
The next selection of artists (much more contemporary than the above artists) aren't strixtly surrealist but i've selected them because theres a faint possibility you'll like them.
NADER AHRIMAN
Die absolute Negation
Sarah Bernhardt als Hamlet
~
SIMONE BERTI
Untitled
~
GLENN BROWN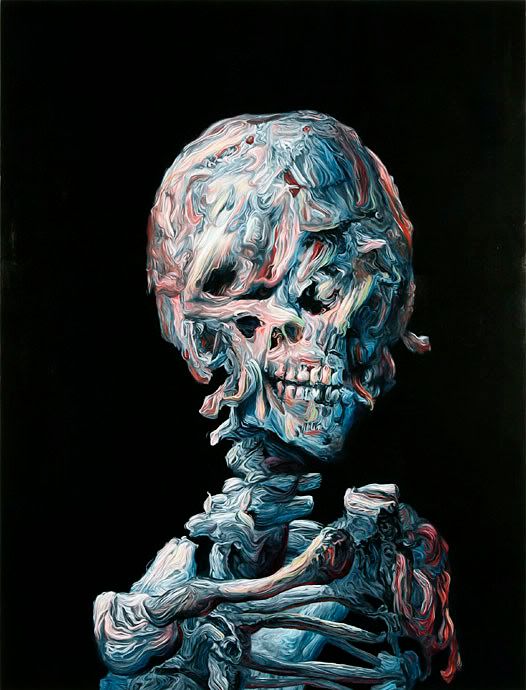 Theatre
[I think]
Sex
The Great Masturbator
~
MARCEL DMAZA
The Banks Of The Red River
Celluoid Ceromony
~
JEFF DAVIS
Untitled
Untitled
~
NEO RAUCH
Das Gut
Hirt
~
...
This, is the greatest thread ever...